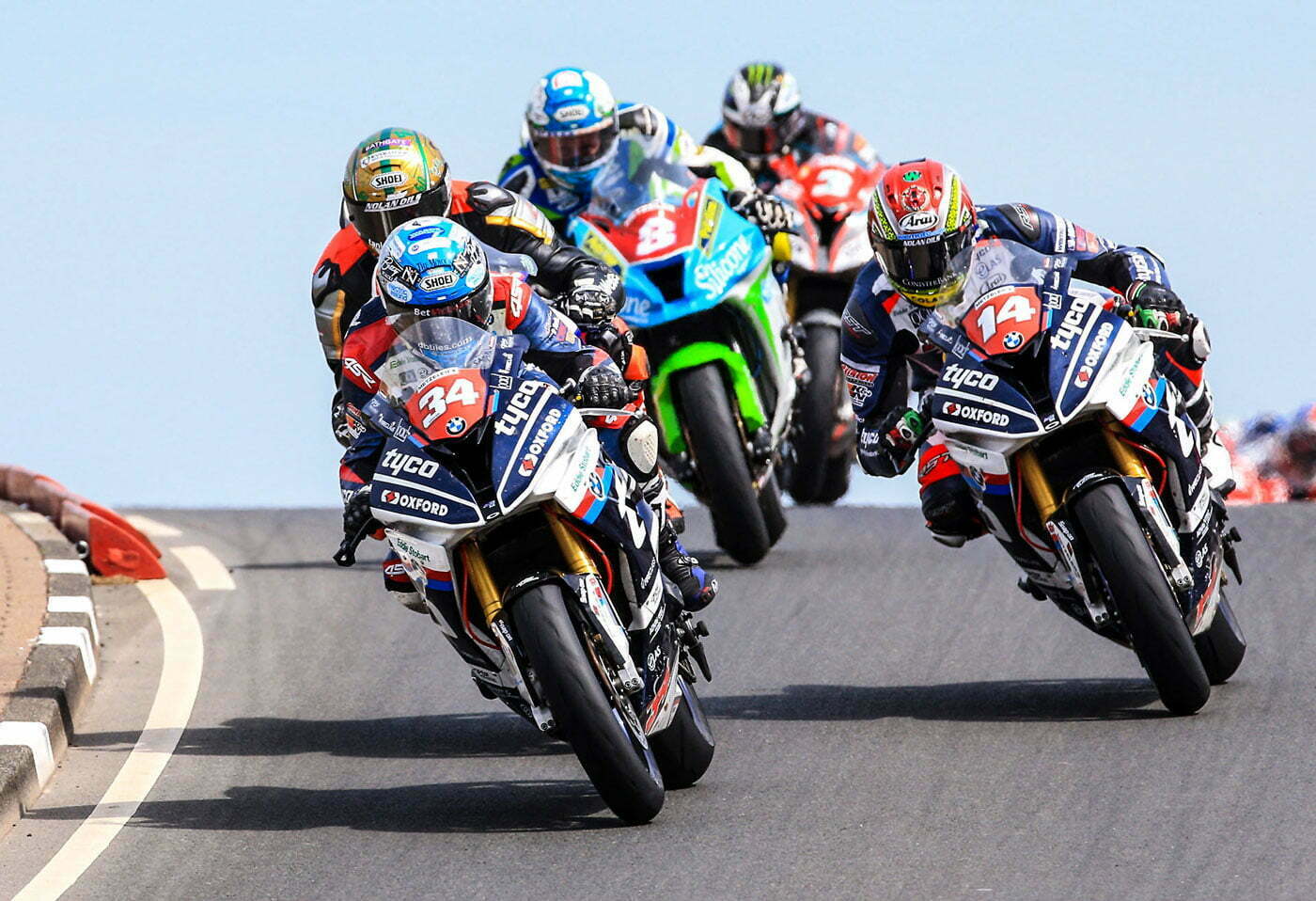 Begynner det å nærme seg «kroken på døra» for «Real Road Racing»?
Nå avlyses det meste av tradisjonsrike løp i Nord-Irland. Det er prat om ekstreme krav til forsikring, etc. Står selveste Isle of Man i fare neste gang?
Les hele saken fra BBC her:
Most motorcycle road races in Northern Ireland cancelled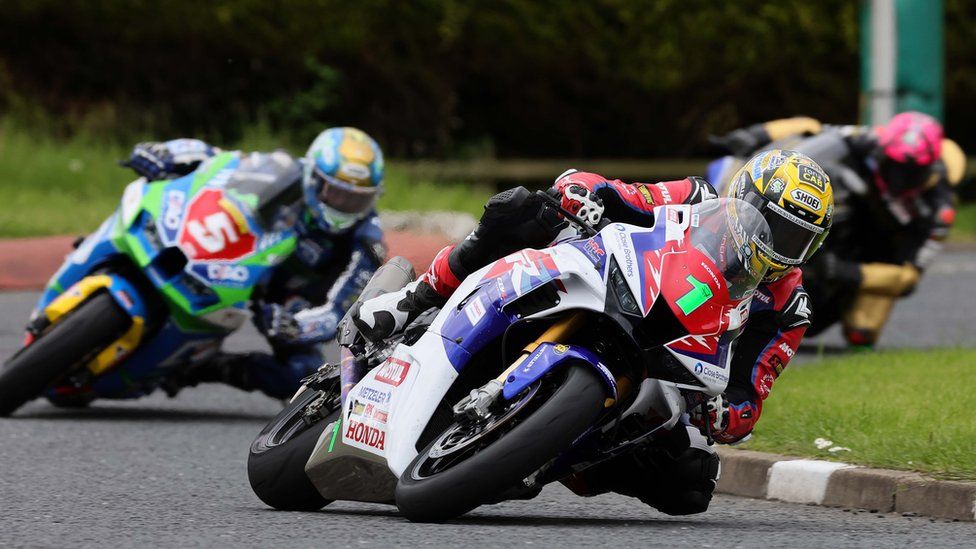 Most motorcycle road racing, short circuit racing and trials in Northern Ireland have been cancelled for 2023.
After an emergency meeting, the organising clubs deemed it impossible to run events because of soaring insurance charges.
However, the BBC understands the organisers of the flagship North West 200 are hoping it can still go ahead.
Road racing is notoriously risky, with six riders killed in the flagship race on the Isle of Man last year.
Cancelled events include the Cookstown 100, Tandragee 100, Armoy Race of Legends, Ulster Grand Prix, and Sunflower trophy at Bishopscourt.
The Ulster Superbike Championship is also among the events which will not take place.
Motocross is not affected.
The BBC understands the organisers of the North West 200, Northern Ireland's biggest outdoor sporting event, will continue to pursue every avenue to make this year's event happen.
Public liability insurance covers injury to people and damage to property.
The reasons for the increased premiums include instability in the insurance market and insurers getting very concerned by the number of claims in the sport.
'Absolute disaster'
Former racing champion Phillip McCallen said it was time spectators were charged to raise funds to cover insurance costs.
«It's an absolute disaster,» he told BBC Radio Ulster's Good Morning Ulster programme.
«The general public have had free racing and free viewing for 50 years and some people expect that to continue but it can't.
«You don't go to Windsor Park and get in for nothing, so you shouldn't have free spectating at the North West 200, for example.
«It's about how we get that money from people into the organisation.»
Democratic Unionist Party MP Ian Paisley, who is a keen biker, said he hoped the announcement was premature.
Talks involving insurance companies in London and international companies were ongoing, he said, and there was also the possibility of extending councils' public liability insurance.

Biggest crisis the sport has ever faced
Analysis by Stephen Watson, BBC Sport NI
Motorcycle racing is a unique part of our sporting culture, they've been racing in this country for over 100 years.
Northern Ireland has produced some of the greatest motorcyclists the world has ever seen, like five-times world champion Joey Dunlop.
Racing survived the Troubles and after cancellations because of foot-and-mouth and Covid, but I fear this is biggest crisis the sport has ever faced.
It's not just a hammer blow for motorcycling but also a huge blow for tourism.
Organisers of last year's North West 200 claim £17m was spent in the local economy and the total estimated visitor attendance at the event was 195,000 for the week, with more than 100,000 on race day.
Unless a solution is found, the future of motorcycle racing is very bleak.

Public liability insurance is now upwards of £400,000.
The BBC understands the motorcycle union has also been asked to pay an excess of £300,000 in the result of any claim – this includes rider accidents – and £100,000 excess for a property claim.
So the governing body could be left with £800,000 extra in costs in 2023.
There are also a limited number of insurers who are prepared to underwrite motorcycle racing.
The BBC understands the company who insured bike racing in Ireland last year also insured the Isle of Man TT, where six riders died.
There was also one death in the Republic of Ireland.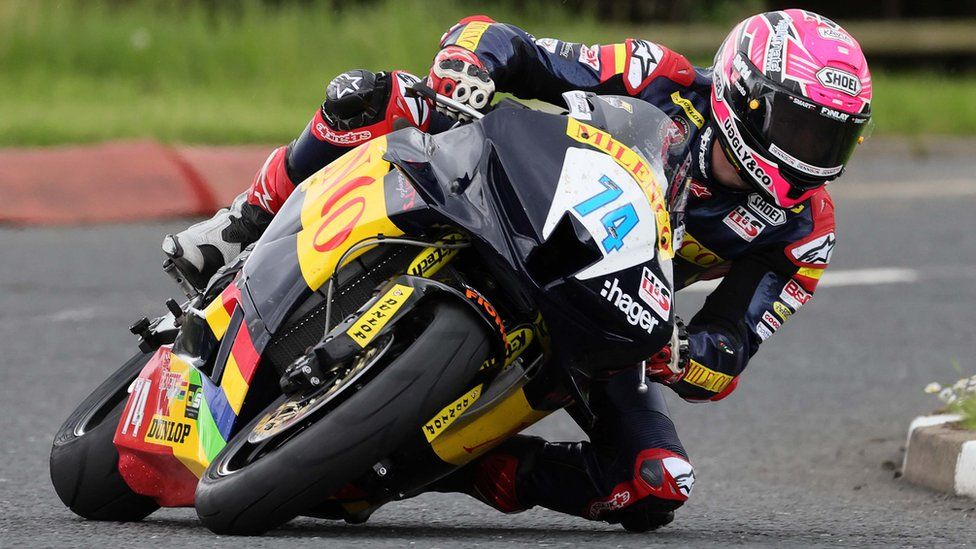 Motorcycle Union of Ireland (Ulster Centre) chairman John Dillon said meetings had been held on Monday and Thursday.
«The consensus was that the costs proposed were, at this time, unsustainable for most clubs in order to provide the required public liability cover to run our planned events,» he said.
«The MCUI (UC) will, however, continue to pursue all options for the provision of public liability insurance, should they arise in the near future.
«We appreciate that this situation is far from ideal, however although we have been unable to secure the running of events for this year, this arrangement and decision will go a little way to at least allowing licence holders the opportunity to engage in competitive events, should they wish, with the appropriate cover and security.»
The MCUI (UC) issues licences to motorcycle racers in Northern Ireland, which include competitive personal accident cover for riders.
The union is still in the process of procuring this cover, which is a requirement for competing in races.
Despite no races taking place in Northern Ireland, the cover will be needed for racers who want to compete in events elsewhere in the United Kingdom or further afield.