This just in!:
Kevin går opp til MXGP, og bytter team!
– Jeg føler at dette er et team jeg kan være topp 10 med, forteller Horgmo.
– Drømmen til alle crosskjørere er å kjempe mot de beste. Det kommer jeg til å gjøre neste år. Det blir hardt, men jeg gleder meg til å teste meg.
Her er teamets raske pressemelding.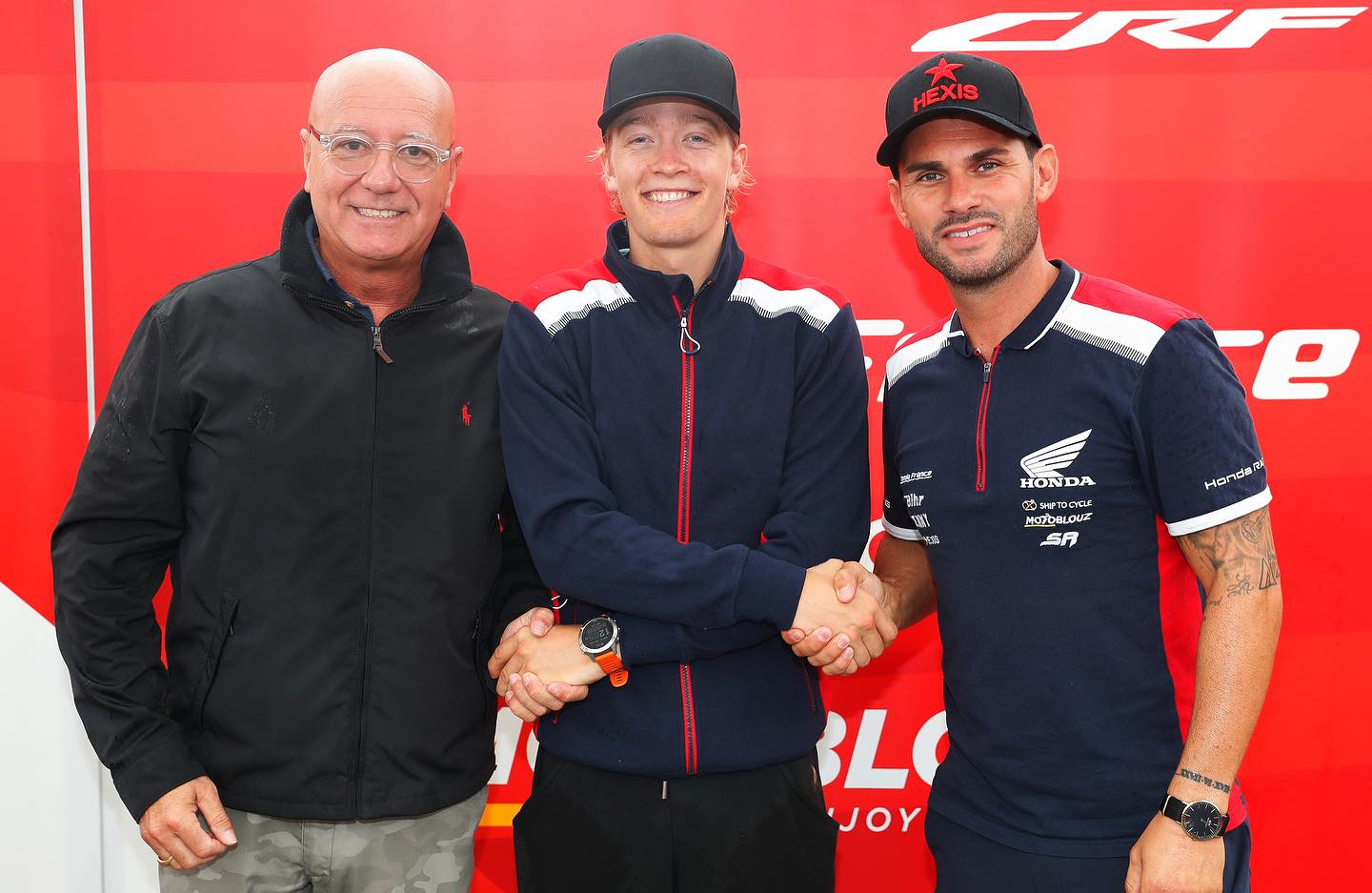 Team MxGP 2024
We are happy to have for 2024 season two good riders in @mxgp class with
@kevinhorgmo24 and @valentinguillod92 !!
@hondamotofr@shiptocycle@motoblouz@hexisenergy@kennyracing81@uniorhandtools@riderunik@fivegloves@pirellimx@lovemytraining @BEX @clbrakes@hgs_exhaust_systems@axpracing@ufoplastofficial@motul@suomyhelmets@haan_wheels@twin_air@prox_racing_parts@bihr.poweringyourpassion@afam@odigrips_uk@odigrips@speedwash_lavage
@odi_moto#broderiemorel @techstarpicardie @macquet @hpnettoyagesa @hurly_parts
@rfx_racing@sena__france#bvcloture@kyteurope@wossnerpistons @lechifflart #pmcmarbrerie#amp#bpac#dlnet#batmatpro@mxseat#morelbroderie@sasdocsxfactory@um_bitchoise
@suttelmotorsgroup